Do This and Be Happier With Your Online Meetings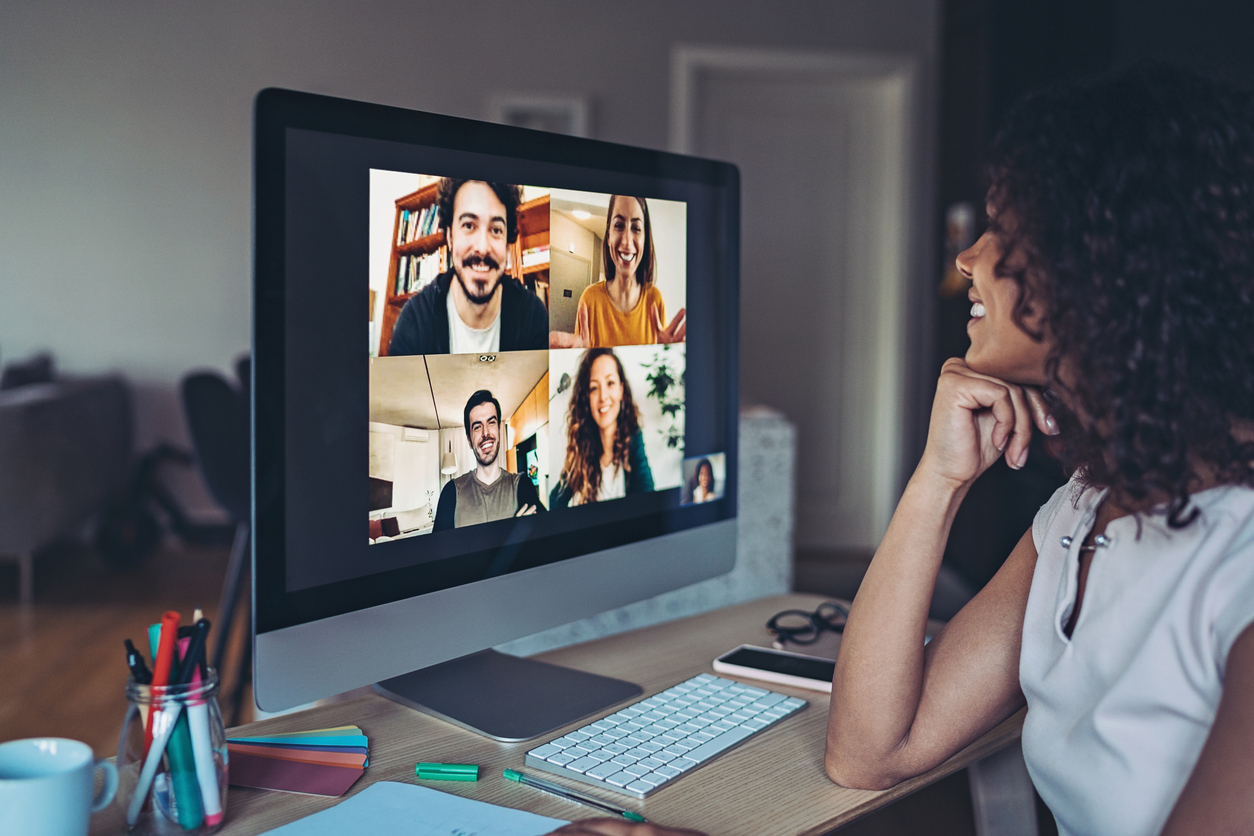 By Elisa Kosarin, CVA, www.twentyhats.com
Have you experienced this?
You're leading an online orientation for prospective volunteers – or perhaps it's a volunteer training, or even a staff meeting – and the energy in the room never quite gets off the ground.  Your participants seem quieter than usual, more distracted, and not fully focused on your objectives. You may be tempted to blame the malaise on "Zoom burnout." With so many online meetings, perhaps your group is just plain tired of staring at a screen.
What I've discovered over these last many months, though, is that volunteer managers (and anyone, really) can shift the mood of the group by focusing on one area of facilitation – the warm-up.
If you search online, you'll find plenty of tips and strategies for facilitating in our new remote universe.  What you won't find, though, is much time spent on those first few minutes of your meeting. That's a shame, because I find that the quality of my warm-up has everything to do with a successful online meeting. Your warm-up is just as essential as the content that you deliver. It's your golden opportunity to fully engage participants, and to do so from the get-go.
Planning an engaging warm-up is simple if you adopt these three actions:
Acknowledge as many people as possible. People are more responsive when they feel seen and validated. The simple act of saying hello when someone logs on goes a long way to keeping them absorbed in the session.
If your group is small and you have time for conversation, all the better. If the group is larger, make a point of at least greeting everyone by name. If your group is too large for that, make sure to wrap up your welcome by saying "I know we have a large group today, and I wish I had time to welcome everyone by name. Please know that I see you on the call and I'm so glad you're here."
Use a warm-up question. As with live trainings, icebreakers go a long way towards establishing rapport. They also help the group engage from the start, and frequent engagement is important for online facilitation.
You don't need to do anything complicated. Just pose a question (make it visible on your screen share) and ask participants to write their responses in the chat box. If you want to get sophisticated, set up a poll and then share the responses.
Make your warm-up question funny. Research shows that people absorb information better with humor, so set the tone for an upbeat session with a funny icebreaker. Ironically, the current pandemic has given us plenty of new options. I've had great responses to, "Honor code: who is wearing sweatpants?" or "What's your go-to pandemic comfort food?" The questions generate a surprising amount of conversation.
Planning your warm-up is not time-consuming or difficult. It's more a matter of being thoughtful, of creating an environment where participants are receptive to what you have to say and are willing to engage.  You have important information to share: make sure your audience is ready to hear it.
About VIS
Volunteers Insurance Service Association, Inc. (VIS) was established in 1972 for the purpose of providing insurance and risk management services for volunteer-based organizations. In addition to still providing these insurance services today on a nationwide scale, we have expanded to provide noninsurance resources for members to manage their risks and improve their operations. By transferring the volunteer risk exposure to our program, we can help you protect your organization. Contact us today at (800) 222-8920 for more information on our programs and services. Join now!