Preventing Frostbite This Winter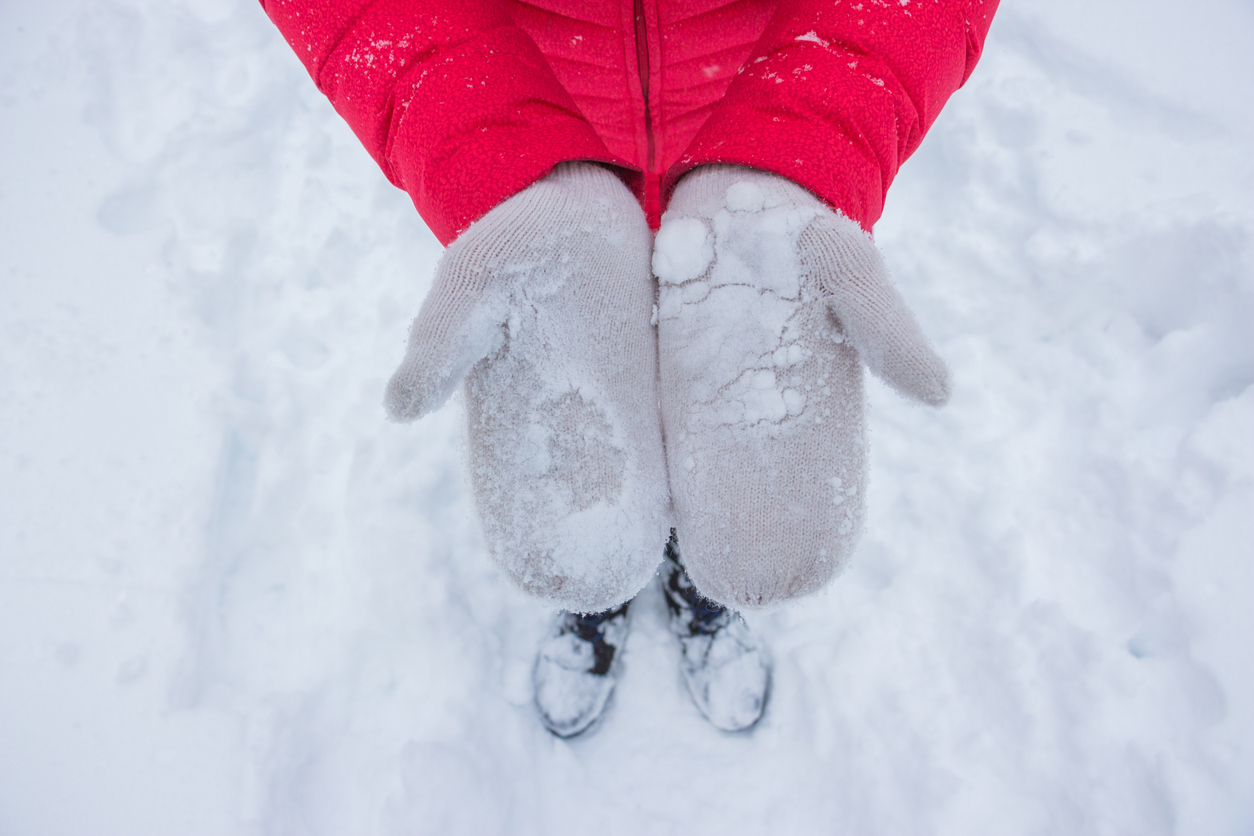 Winter's chill can take a toll on our volunteers, especially those who must venture outdoors to deliver critical services. To protect them against frostbite, here are some valuable tips provided by CIMA, (www.cimaworld.com), the business administrator for the VIS Volunteers Insurance program.
What is Frostbite?
Frostbite is a cold-weather injury that results from freezing of the skin and subsurface tissues. Frostbite can occur on any body part, but the most common areas are the fingers, toes, ears, nose, and chin. In below-freezing weather conditions, frostbite can occur rapidly. Most people recover from the injury, but severe cases may result in long-term pain, changes in skin color, or surgical intervention.
What are the Signs and Symptoms of Frostbite?
Combatting the dangers of frostbite begins with being able to recognize the signs and symptoms before they can cause damage. Common signs include:
Cold skin
Sensations of prickling/pins and needles
Discolorations of the skin from red/white, bluish or graying-yellowing
Changes in skin texture, becoming hard or waxy as frostbite sets in
Pain and loss of mobility in the joints
Upon rewarming, affected tissues may blister in severe frostbite cases.
Frostbite Prevention
To protect against the injury of frostbite, volunteers should follow these tips:
Dress appropriately for the weather – Loose, light, and comfortable layers keep body heat close to the skin surface. Colder temperatures necessitate more layering. In severe weather, a windproof outer layer can protect delicate skin.
Keep hands and feet warm – Bundling up extends to the hands and feet. In cold weather, two pairs of socks can protect the toes from frostbite. Insulated gloves or mittens do the same for hands.
Protect your head – A warm cap that covers the ears traps vital warmth while protecting delicate ear tissues from the dangers of frostbite. In severe conditions, a scarf or facemask can protect the nose and chin from cold exposure.
Hydrate – When you are dehydrated, you have a greater risk of developing frostbite. Try to drink water slowly but steadily throughout the day even if you are not thirsty. Aim to drink at least a cup before venturing outdoors.
About VIS
Volunteers Insurance Service Association, Inc. (VIS) was established in 1972 for the purpose of providing insurance and risk management services for volunteer-based organizations. In addition to still providing these insurance services today on a nationwide scale, we have expanded to provide noninsurance resources for members to manage their risks and improve their operations. By transferring the volunteer risk exposure to our program, we can help you protect your organization. Contact us today at (800) 222-8920 for more information on our programs and services. Join now!